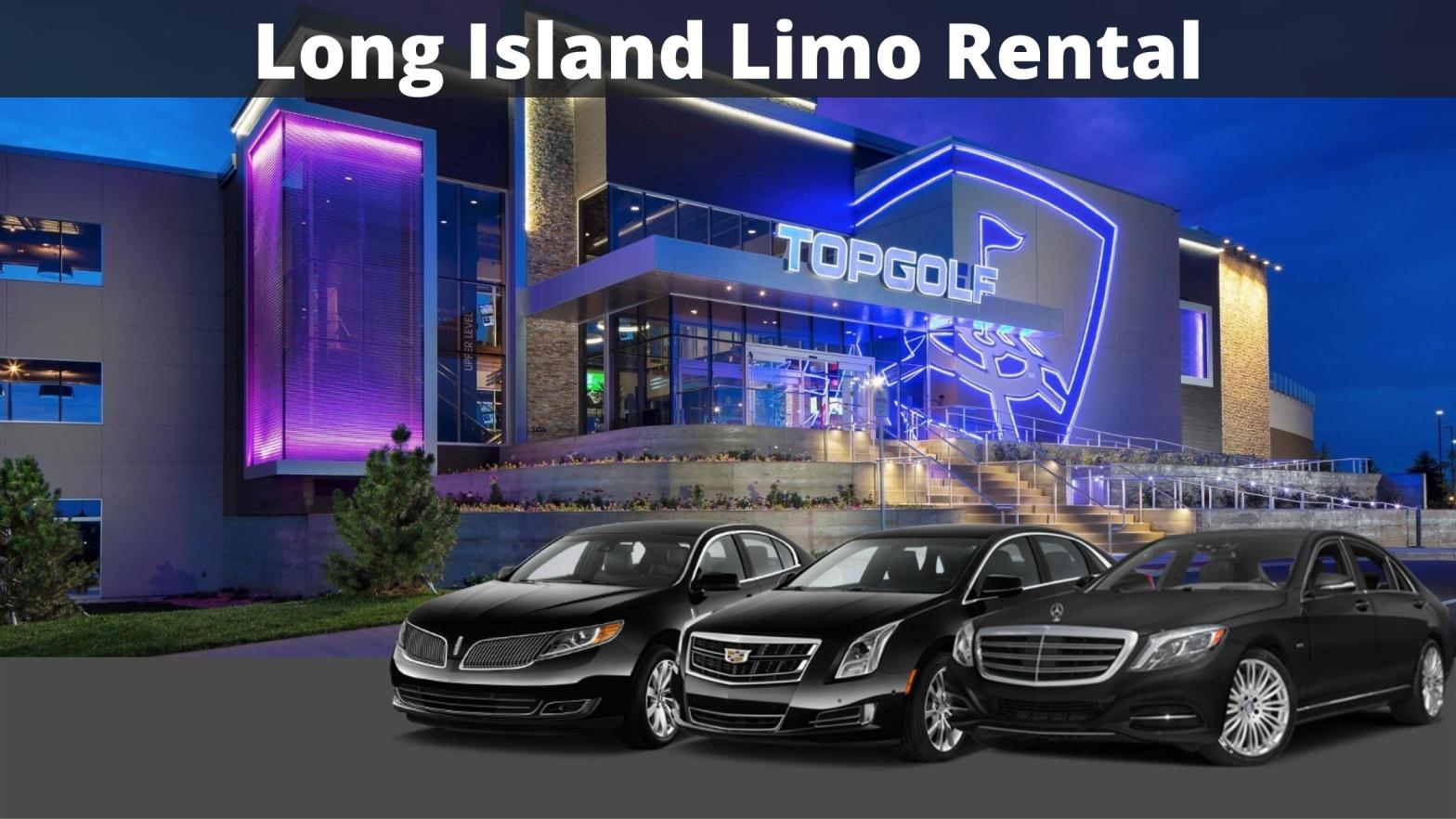 Limo Service to and from Top Golf Holtsville NY
Are you looking for a premier entertainment destination in Holtsville, NY? Top Golf is the top place to consider. The best part is that you can arrive in class and elegance with Long Island limo from Long Island Limo Rental. 
Our limo is undoubtedly the touch of class that you need for your arrival. You can bet that you will get the attention of everyone. Beyond entertainment and playing golf, one other reason that people go to a golf course is to network. 
If you have a potential business associate that you want to connect with at Top golf New York, you must do more with your appearance and arrival. 
You have got nothing to worry about. We have your arrival covered with our limo service Long Island. Simply focus on your appearance and let us take care of your arrival.
Sprinter Van Rental to and from Top golf Holtsville NY
Group parties and events are some of the hallmarks of Top golf New York. It is a top destination for various events. So, are you planning your next party or group event and you would like to have it at Top golf? 
We have the perfect sprinter van rental to and from Top golf Holtsville NY. This destination is renowned for its ability to cater for versatile events offering numerous catering packages that will suit your event. 
For your next company event, birthday party, social get-together, fundraiser event, or bachelor/bachelorette party, Top golf Holtsville NY is a great venue consideration. 
Long Island Limo Rental is always available for your transportation arrangement. Our party bus rental in Long Island will be perfect for your return trip to the event venue.
What does Top golf Holtsville NY Offer?
Top golf Holtsville NY is packed with numerous features that visitors can explore. You will be amazed at the wealth of things that you can do at this location. 
If you are in for some fun activities, Top golf will offer you the best of exhilarating fun. Remember; Long Island Limo Rental has your transportation locked for you. With our affordable limo service Long Island, the fun will start earlier than you expect. 
Ride in a luxurious limo and enjoy the entertaining features and plush seats of your ride. When you get to your destination, you can explore different entertaining features that Top golf has to offer. These include:
Top Tracer Games

Bar & Restaurants

Over 200 HDTVs, 100+ All-Weather Bays

Rooftop Terrace with Fire Pits

Private Event Spaces

You also get to enjoy free Wi-Fi. 
IS Top golf Per Person or Per Bay?
The fee at Top golf is per bay per hour and not per person. That means you can have your friends explore this destination with you for more fun activities. You can have up to six people play in a bay at the same time and not have to worry about paying for six different persons. 
That is amazing value and one way to also get more value is to choose Limo Long Island for your transportation to and from the Top golf. 
With this, you can ride with your friends and have fun while at it. You are sure to have a memorable time with our limo to and from Top golf Holtsville NY.
How much does it Cost to Rent a Limo to and from Top golf Holtsville NY?
The cost to rent a limo to and from Top golf Holtsville NY depends on different factors. However, you can expect to pay an average of $85 to $200 per hour for your limo ride. Your choice of a limo and the amenities you require in your ride will determine the actual cost.
 The cost of a party bus rental in Long Island to Topgolf New York will also depend on the size of the party bus that you want. 
On average, a 12 passenger van rental Long Island will cost about $125 per hour. You should note that the season of hiring the limo or party bus will also determine the cost. 
Rent a Party Bus to and from Top golf Holtsville NY
Long Island Limo Rental has a wide range of vehicles for your riding pleasure. Whatever the size of your party group, we have the ride that you need. Whether you are going to Top golf NY for an event or entertainment purposes, we have the ride for you.
For a group ride, you can rent a party bus to and from Top golf Holtsville NY without stress. Our reservation specialists are waiting for your booking.