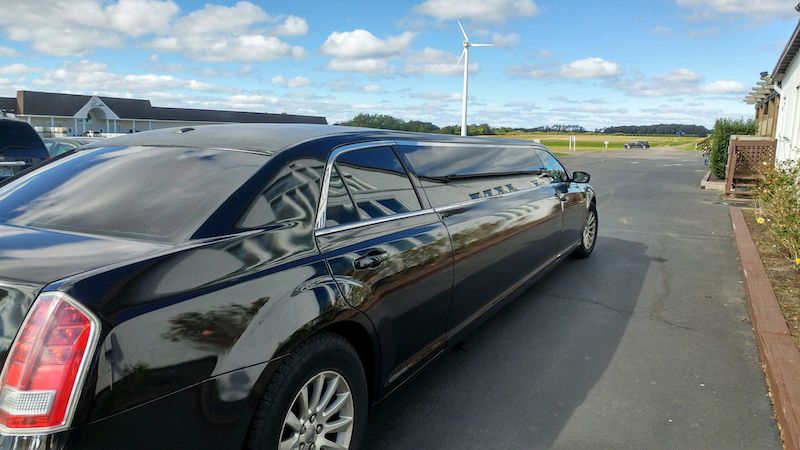 Top Destinations for Your Next Long Island Getaway
With everything happening around the world, it is worth taking a break and a breather, just to rejuvenate. Although it is still early in the year, it is not too early to plan your next Long Island Getaway. You have nothing to worry about as far as your transportation arrangement is concerned. We have the best Limo Service Long Island that will take you to your destination. Spring is almost here and there is no better time to plan a mini-vacation in New York and specifically in Long Island. In this blog post, we will share some of the top destinations that you can consider for your next Long Island getaway. Let's get right into it already!
Oheka Castle
Located on a huge 443 acres estate on 135 W Gate Drive, Huntington, NY 11743, the Oheka Castle is a favourite choice that you can consider. It is the perfect destination to live your fantasy. The beautifully decorated castle with its stunning garden and luxurious rooms are nothing but pure heaven. You will love your time at this beautiful castle and if it is your wedding anniversary, there is no better place to have your second honeymoon than Oheka Castle. 
Everything you need to make your vacation a memorable experience is within reach. Beautiful diners and restaurants, spas, entertainment, and anything you can think of are available within the vicinity of Oheka Castle. How do you get to the destination? Trust Long Island Limo Rental to take care of your transportation arrangement. Our Limo Service Long Island NY is always at your service.
Long Island Wine Country
Over the years, the Long Island Wine Country has continued to gain popularity and has become a top destination for vacationers. If you love wine and the wine-making process, you will love all that this destination has to offer. With an abundance of wineries and vineyards across North Fork, you can get to the heartbeat of where most of the wines in New York are being produced. It might interest you to know that Long Island has over four dozens reputable winemakers, which means you will be spoilt for choice. 
If you have the time and you are up to it, you can explore all these wineries and vineyards. Trust our Limo service near me to get you to all destinations in luxury and comfort. The best part is that you will get to sample the wines and some delicious delicacies while you are exploring the wine country. While you are at this destination, you can also explore the beautiful sandy beaches around and soak in the sun. Our Long Island Limo Rental of Nassau is available for your transport needs.
The Hamptons
Explore the fine restaurants, dazzling scenery, and entertainment that Hampton has to offer. If you are in for some adventurous vacation, there is no better place to consider like this destination. You will enjoy the beach and all that it offers. Beyond that, you can also explore the fast-paced fun that is the hallmark of this destination, including live music, lice sculpting, theatre, and exceptional cuisine. When it comes to your transportation arrangement, Long Island Limo Rental is your go-to transportation provider. With our Limo Service Suffolk County, you can enjoy a luxurious ride from anywhere to Hampton. 
Sea Girt, NJ
Stretched along stunning white sandy beaches, the picturesque town of Sea Girt is a destination to explore. It is also a great destination for a romantic getaway. You will find top-notch diners and elegant restaurants and lounges with delicious cocktails. It is undoubtedly a great place for a weekend getaway. Our Limo Service Long Island, NY is available for your luxury, comfortable, and safe transportation.
Conclusion
Everyone deserves a break once in a while. Check out the top destinations we have highlighted above and plan a memorable getaway for yourself and your spouse. With our Long Island Limo Rental of Nassau and Party bus Rental, you never have to worry about the hassles of transportation ever again.