Limo Service Suffolk County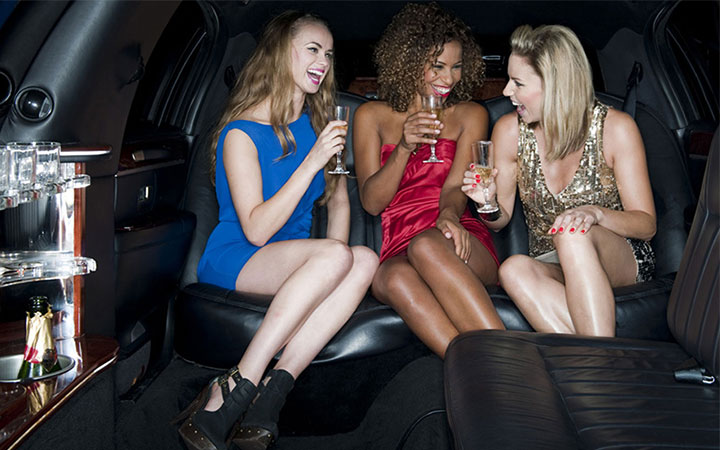 When it comes to transportation, Limo Service Suffolk County has remained a great choice for many people. With this unique service, you don't have to worry about delay or glitch with your movement. Whether you have a special celebration, gathering, retreat, or a simple errand to run, Long Island Limo Rental offers one of the best Suffolk County Limo Service you can trust. Talk of exceptionally skilled chauffeur, excellent service, exquisite and well-maintained fleets, and professional customer service, this limo service provider has it all to offer. You can engage the service of Long Island Limo Rental for a wide range of events and occasions, including birthday, bachelor/bachelorette party, wedding, wedding anniversary, corporate event, wine tour, concert event, night on the town, cruise ship terminal, prom event, and a host of other events. We have an excellent Long Island limo service that you can trust.
Birthday Party Limo Service in Suffolk County
If you are planning your birthday in Suffolk County or anywhere in the environment, we have the classy Suffolk County birthday party limo service for your special day. Enjoy an amazing limo ride to any destination of your choice on your birthday. It's a special day, so your ride should be as special as they come. Whether you have a party plnned or you just want to hang out with a couple of friends at the attractions in the County, our Limo Service NY is the best choice for you.
Some of the attractions destinations to visit on your birthday include:
Long Island Aquarium

L1 Railroad Museum

New Suffolk Raceway

East End Council

Boating Marinas, Town Beaches, and Canoeing & Kayaking
Suffolk County Bachelor Party Limo Service
If you or any of your friends is tying the knot anytime soon, spending one last night together as pals or gals at a bachelorette or bachelor party is not out of place. With Suffolk County Bachelor/Bachelorette Party Limo Service, you can have a seamless journey to your party venue. There are many clubs and bars that offer private rooms for such events. So are you ready to celebrate your last night of freedom dancing and drinking at club, bar, or on a boat? Travel in class with your friends in Limo Rental Suffolk County and enjoy an exciting and fun-filled trip.
Some of the top party destinations for your bachelor/bachelorette party in Suffolk County:
Swallow East

Paint the Town Studio

Long Island Pub Crawls

Gentlemen's Quarters

Party Boat
Our Suffolk County Limo service will be at your service to and from any of these party venues.
Wedding Limo Service in Suffolk County
Whether you are planning to have a small cozy wedding or a society wedding, the place of wedding transportation cannot be overlooked. Make your wedding a unique experience with Wedding Limo Service in Suffolk County. Arrive at your wedding in glamour and take the spotlight because it is your day. We offer exceptional Limousine Service NY to any wedding venue or reception in Suffolk County and Long Island. There are numerous wedding venues ranging from historic venues, hotels, country clubs, ocean views, rolling hills, barns, and farms that you can consider for your wedding.
Some top wedding venues you can use our service to and from include:
Bourne Mansion

The Mansion at West Sayville

The Pavilion at Sunken Meadow, to mention a few.
Corporate Limo Service Suffolk County
Brand perception is everything and that is why our Corporate Limo Service Suffolk County is the best option of transportation for your corporate events. Whether you have a corporate retreat, meeting, trade fair, executive airport pick-up and drop-off, you need a bespoke transportation arrangement that will stand your business out for class and excellent reputation. At Long Island Limo Rental, we have the perfect choice of ride for you, irrespective of the number of passengers you want to transport.
You can check out our fleet to choose the perfect option for your next corporate event:
Corporate Town Cars (1-4 passengers)

Corporate SUVs (1-6 passengers)

Chrysler 300 Black Limo (1-8 passengers)

Black Ford Van (1-12 Passengers)
Wine Tour Limo Service Suffolk County
When looking for excellent wineries and vineyards in Long Island, Suffolk County is the perfect destination. With exceptional local tastings and exclusive wine tour, you can have the best wine tour ever at this destination. Are you a wine enthusiast? Would you like to explore the wineries at this destination? Our wine tour limo service Suffolk County is your best choice.
Some wineries/vineyards you can visit in our limo rental include:
Concert Limo Service Suffolk County
For all lovers of live music, concerts, and musical tours, there is so much to explore in Suffolk County. There are numerous musical events that have been slated for the year and if you are planning to attend any, a Concert Limo Service Suffolk County will be the ideal transportation choice. Wherever your choice concert is taking place, Long Island Limo Rental has the perfect choice of ride for you.
Top concerts destinations in Suffolk County include:
Tanner Park Band Shell

The Paramount

Stereo Garden
Suffolk County Airport Limo Service
You can never get your airport transportation wrong with our professional Suffolk County Airport Service. We offer both pick-ups and drop off across the different airports around. Some airports we offer our services to and from include:
Suffolk County to and from LaGuardia Airport Limo Service
Suffolk County to JFK Airport Limo Service
Suffolk County to and from Newark Airport Limo Service
Suffolk County Limo Service to and from MacArthur Airport
Hire Limousine Service in Suffolk County
Whatever event you have to attend, we have the perfect limo for your riding pleasure. Are you ready to make your reservation? Fill out the form on our page and we will provide you with the necessary information, including price. We await your enquiry!