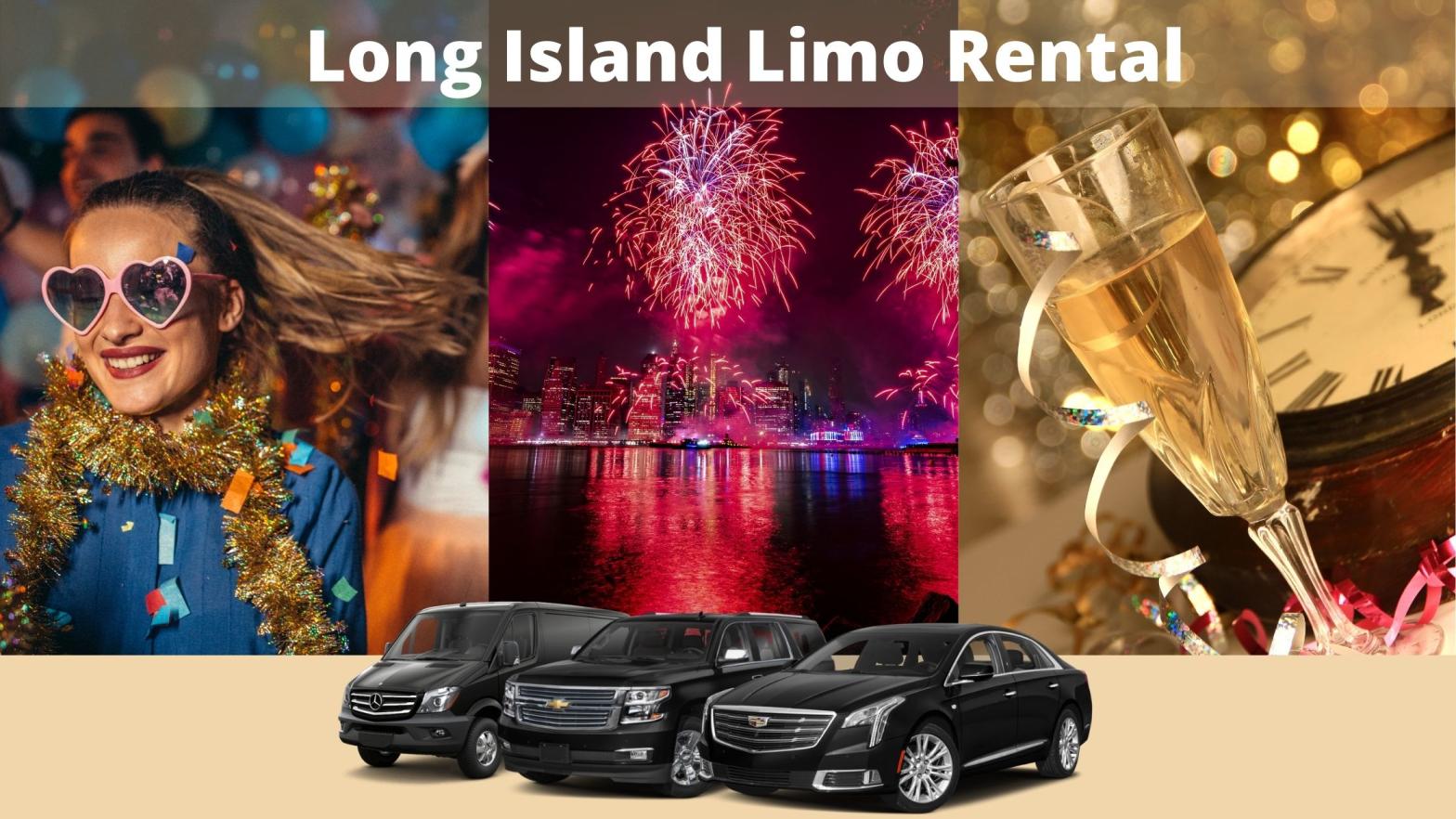 Top 5 Places to Celebrate your New Year in NYC
Spending New Year in a unique way is often a top item on many people's bucket lists. With unique transportations services from Long Island Limo Rental, you have got nothing to worry about. 
Without a doubt, the New Year is one of the biggest celebrations in NYC and it is celebrated in grand style. The city offers numerous ways to usher in the New Year and if you are in New York during the New Year, you can be sure to find the perfect place to welcome the coming year. 
At Long Island Limo Rental, we offer bespoke luxury limo service in NYC to take you to all the unique places where the New Year is celebrated. In this post, we will share the best 5 places you can visit to celebrate the New Year in NYC. Let us get into the details!
Limo Service NYC to Times Square on New Year
Times Square is the number one spot for many people spending New Year in New York. The highlight of the celebration is the ball drop on New Year's Eve at Times Square. You can also look forward to some awesome performances on the day. We recommend that if you are targeting a good spot at this destination, you should get there latest by 3 pm. 
After that time, the venue would be closed. You do not have to worry though. We will take care of your transportation to the destination. With our stretch limo service in NYC, you can arrive at Times Square in grand style and on time. 
Best Car Service NYC to Prospect Park on New Year
Brooklyn boasts a grand celebration at the popular Grand Army Plaza in Prospect Park during the New Year celebration. If you do not have the stamina for overcrowded Manhattan, you should consider the Prospect Park in Brooklyn. The site offers the best view of fireworks on New Year Eve. 
You can enjoy the fifteen minutes of startling lights as the sky illuminates with fireworks above Long Meadow. All these will be accompanied by music, great food and drinks, and more excitement. Irrespective of your location, you can trust us to get you there in grand style. Our stretch limo service in NYC is always available to give you a luxurious and entertaining ride.
Limousine Service NYC to Brooklyn Bridge on New Year
Brooklyn Bridge is a top tourist attraction all through the year. It welcomes thousands of pedestrians, joggers, cars, and bikers every day and on New Year, it becomes even more magical. You can take a leisure ride across the bridge and enjoy the breathtaking view of the skyline in New York. 
Hire a luxurious limo service in NYC and take in the beautiful sights as you ride in comfort and safety through the bridge. You are sure not to forget the experience in a long while.
NYC Limo Service to Cruise Ship Terminal on New Year
There are numerous things you can do on land during New Year but if you want to take the experience a notch higher, a cruise is a great way to experience the newness of the New Year. You can explore the exciting water activities offered by boat tour operators during the New Year festivals. 
You can sign up for one of the special programs that involve fireworks, plenty of food and drink, and fun activities to keep you entertained. Wondering how to get to the cruise ship terminal? We have the best car service in NYC that will be perfect for you.
New Year Celebration on New York Roofs
New York boasts some of the most striking skyscrapers in the world. You are sure to find the perfect rooftop bar where you can spend a fun-filled New Year with so much music, dance, booze, and food. Most rooftop bars in New York offer blankets and fireplaces to create a cozy ambiance. 
It is a perfect opportunity to get in tune with nature as you sit under the sky and gaze at the twinkling skyline of New York. Our luxury limo service NYC is available to take you to the best rooftop bar in New York. Call us today to book your ride and get an early bird discount before the New Year rush begins.v