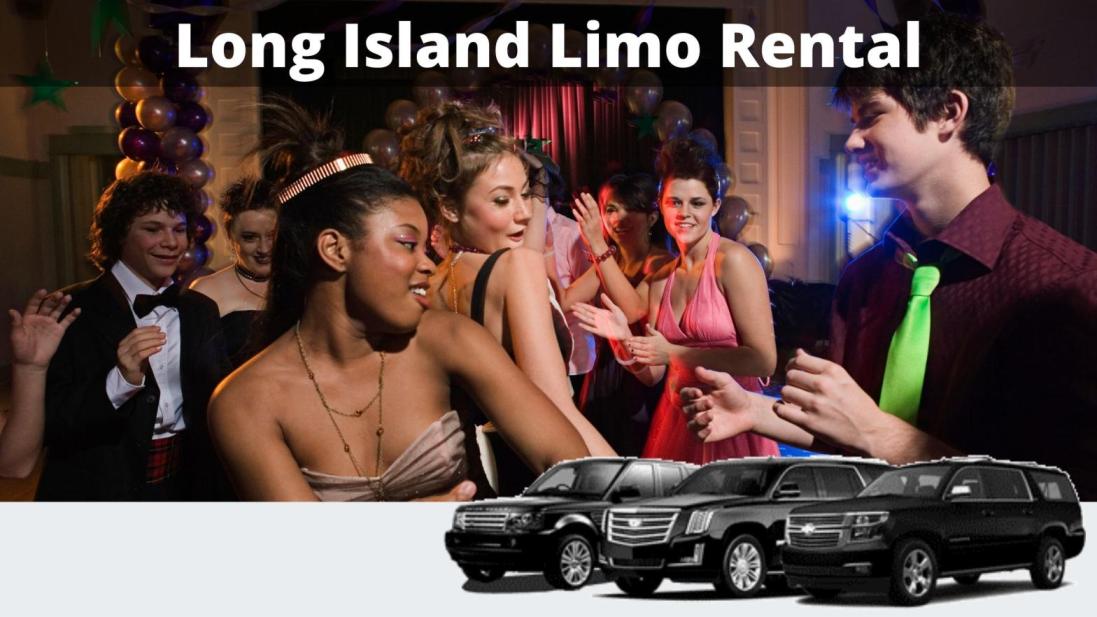 Long Island Prom Limo Service
Prom events are such a big deal among teenagers. It is a special day where they get to graduate. Renting a limousine for the event has become so popular nowadays. Limo services are economical especially if you are riding with your friends. Our services cover New York City as well as Long Island, Suffolk County, Queens, Bronx, Brooklyn, and Nassau County. We provide a fun, relaxing, and safe ride to your high school event.
Prom Limo Package
For prom events, we have an exclusive fleet of vehicles that can suit your needs. For a larger group, we have party bus limousines that can accommodate up to 30 passengers. Sprinter van limousines are for smaller groups of 6-12 passengers. Our friendly chauffeurs will take care of your kids, you don't have to worry about their safety. If you are having trouble deciding on the prom venues, our team can help with excellent venue ideas in Long Island. We have successfully delivered our limo services to students from different schools in Nassau County and Suffolk County.
We customize deals and limo packages that match your preference and budget. Our rates are nothing compared to our competitors, we listen and give our customers what they need. Party buses are some of the common packages which guarantee comfort and style without straining your pocket.
Amenities in the limousine
We like to give our customers comfortable, the following are some of the standard amenities in our limousines;
LED light
Charging ports
TV screen
Complimentary bottled water/soda
Comfortable leather seats
We make your special day all about you, feel free to contact our team if you need any additional services such as decor, red carpet, or a photographer.
Prom limo bus service
Prom limo party buses are the same as coach buses but the difference comes in comfort, amenities, style, luxury, and pricing. Limo bus service can have minibusses and coach buses. Our party buses are luxurious with enough legroom and a spacious dance floor fitted with a dance poll so you can have fun with your friends. Unlike ordinary buses, the prom limo buses have exceptional features such as;
Air conditioning system
TV
DVD player
Plug and Play Sound System
Recliner seats
Disco ball
LED lights
We can arrange for stopovers if you want to see major attractions on Long Island. We help make beautiful memories traveling with friends rather than traveling alone.
Cheap Prom Limo service in Long Island
Did you know that if you book early you are likely to get a cheaper deal? By booking early, you ensure that you have secured the vehicle of your choice. While others are making last-minute reservations, and dealing with overpriced services, you are free to focus on other things. Hiring a stretch limo is an affordable way to get you and your friends to the event at the same time. We strive to deliver the best quality services, however, that hasn't forced us to increase our prices. We are still excellent even with affordable rates. We help you save in terms of cost and time. You can take advantage of discounts and offers on our website from time to time.
Prom Limo service in Nassau County
We offer prom limo service all over Nassau County. Our chauffeurs are well trained and licensed to ensure that they give the best transport services. We go the extra mile and conduct a background check and drug test before hiring the drivers. We ensure that you get to the event on time regardless of the traffic, our chauffeurs know the alternative, less congested routes. We are reliable for early pick-up and drop-off.
We are the company to look for all the Nassau County prom limo services.
Prom Limo Service in Suffolk County, Long Island
We are a certified company that offers excellent prom limo service in Suffolk County. We stay on top of the game by letting you have the time of your life that you deserve to be among the graduating class. Suffolk county has so many high schools and therefore we ensure that our fleet of vehicles are well maintained in preparation for the prom events
Best Prom Limo Service
Prom events are hectic to plan leave alone organizing for transport services. It can be hectic and sometimes you might end up getting disappointed. Here is a guide that will ensure everything goes smoothly;
Make an early booking- most limousine companies are always booked for prom night, it is considered as peak season and even the prices go high. You should plan early and start booking 1-2 months before the day to avoid getting substandard services.
See the condition of the limo- apart from asking for pictures, you should make a point of doing a physical check of the limo. By doing this you book a limo that you have seen and inspected.
Know the contingencies- you should ask the contingencies in case of fire or break down. The company should have a plan to quickly resolve any problem that occurs during the trip.
Set pick-up and drop-off time– you should be clear on the pick-up and drop-off time. The time is usually indicated in writing on the agreement. Our chauffeurs always arrive at the pick-up point 20 minutes before the scheduled time.
Long Island Limo Rental is your number one company for all your transport needs. Trust us to deliver more than your expectations. Book with us today.