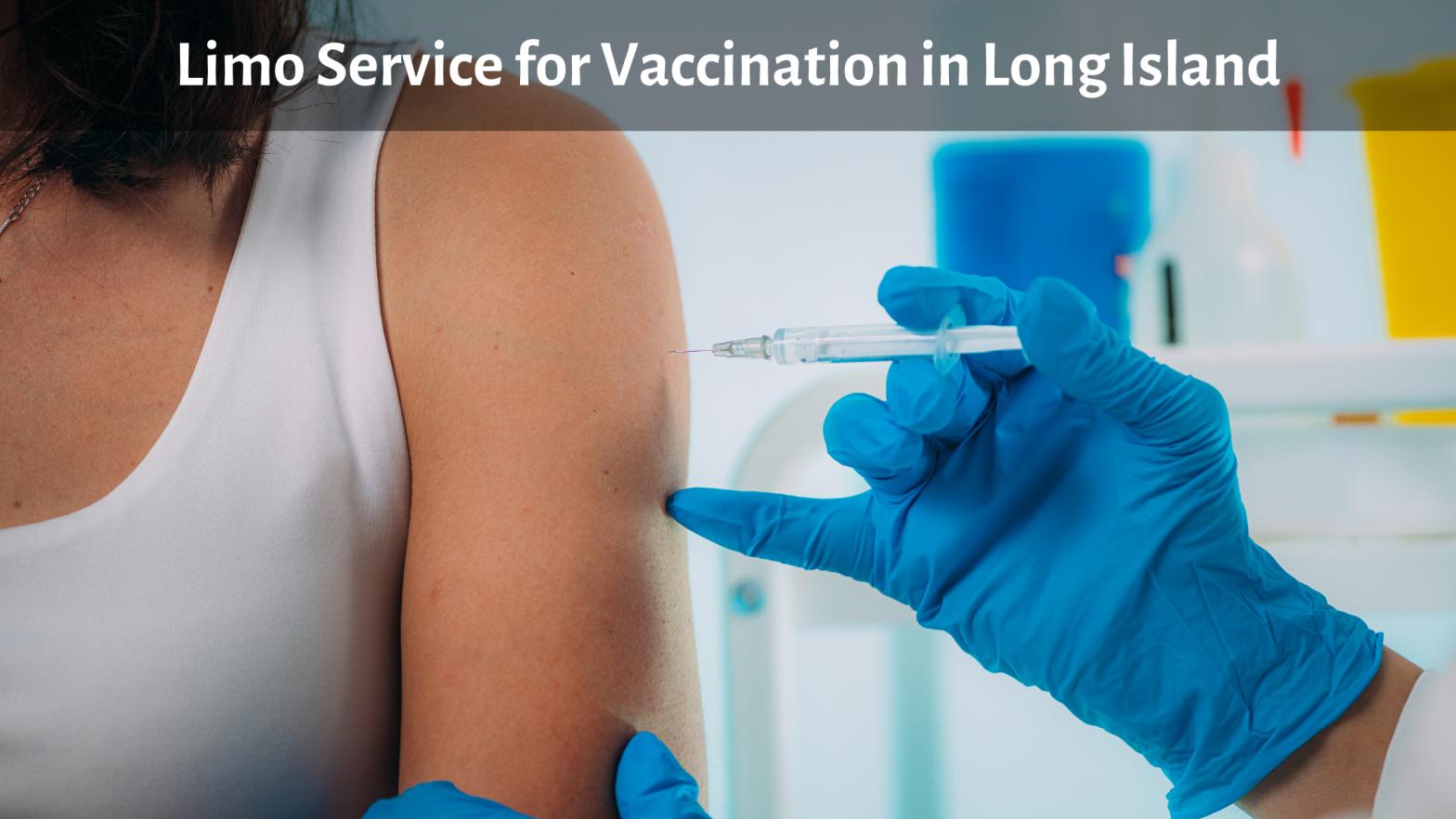 Limo Service for Vaccination in Long Island
Are you planning a trip to the vaccination center? Do you plan to get your dose of the Coronavirus vaccine without worrying about infection along the way? Then you need a luxury car service that observes the strictest safety protocols.
At Long Island Limo Rental, we offer our clients well-maintained, clean, and sanitized Limo service in Long Island to the vaccination point. Our professional chauffeurs have been trained on the Covid-19 CDC guidelines to ensure that each of our riders is protected against the disease.
Why Choose Long Island Limo Rental for your Transportation to and from the Vaccination Center
Long Island Limo Rental understands that this is a very sensitive time and everyone must be careful when it comes to physical contact. It is important to plan minute details of your movement to avoid getting exposed to the virus.
We understand all this and we, therefore, take responsibility to ensure maximum adherence to all the guidelines that guarantee safety while getting your Covid-19 vaccine. Before pickup, we thoroughly sanitize our luxury Long Island Limo Rental and before your board the vehicle, we request that you sanitize your hands as well.
Our drivers wear their face masks and we encourage our riders to do so too to avoid the spread of the virus. Our chauffeurs observe safety protocols as they take you to the vaccination point and back to your location.
Safe and Reliable Limo Service in Long Island for your Vaccination Appointment
The world has been thrown into uncertainties these past months but with the availability of the vaccines, things seem to be looking more hopeful. So, are you ready to get your Covid-19 vaccine shots? Then we have got your transportation arrangement covered with our safe and reliable limo service in Long Island.
Are you 65 years or older? Are you a healthcare worker with direct contact with patients? Are you highly vulnerable to Covid-19? Then it is time to get vaccinated. You do not have to worry though; we have got your transportation arrangement covered.
How to Book Long Island Limo Service for Vaccination
It is easy and seamless to book your Long Island Limo Service to the vaccination center. The first step is to book your vaccination appointment. You can do this online or through a phone call. When you have received your assigned vaccination location and time, it is time to book your Luxury car service in Long Island. 
After your booking, we recommend that you have your identification card with your date of birth handy when going for the vaccination. You would need to present this before you get vaccinated. When going for your vaccination, remember to wear a mask and hold a hand sanitizer.
It is also recommended that you wear a short-sleeve top or shirt to make the vaccination process easy for you. Our chauffeur will pick you up from your location and take you to the vaccination center. You may also want to bring snacks and water just in case you have to wait in line for a while.
As soon as you get your shot, it is recommended that you wait for fifteen minutes to be sure that you do not have any immediate adverse effects. You do not have to worry. Our chauffeur will be there with you all through the process. When you are ready to return to your location, we will get you home without any stress. You can relax in our comfortable vehicle as you travel back to your home or hotel.
Hire the Best Long Island Limo Rental for your Covid-19 Vaccination Appointment
Are you ready to get vaccinated against the Covid-19 virus? Long Island Limo Rental offers a safe and comfy limo ride that will take you to and from the vaccination point. You can make your reservation without any issue and we will be there for your pick up and drop off. You can trust us for a safe, comfortable, and affordable car service in Long Island.