How to make your Child's Birthday memorable with Birthday Limousine Service in Long Island, New York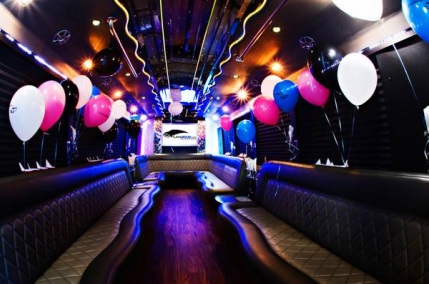 For most people, when they think of exquisite limo, the events that come to mind are bachelorette parties, weddings, corporate event, proms and airport transportation. Luxurious limos are not restricted to the above-mentioned event alone. There are other unique celebrations and events that you can hire a limo service. Among these events is a birthday. Now when birthday limos come to mind again, there is the tendency to think that only landmark birthdays deserve a limo. Many people will believe that this service is only good for 21st birthday limo packages. However, if you are a parent, giving your child a lavish birthday with a Birthday Limo Service in Long Island, New York is definitely going to be a memorable experience. Coming up with creative birthday ideas for a child's party can be a bit difficult. However, with a limo rental, you cannot go wrong. This is because right from inside the limo, the party already started. Children love to be appreciated and celebrated. So why not give your precious child a memorable birthday celebration with a stunning limo rental.
Exciting Birthday Limo NYC Ideas for your child's party with birthday limo specials in Long Island


Having a party in one location where you have friends and family come to celebrate your child is cool. But you can make it better with limo birthday party ideas. You can plan to have a drive around the city in a stretch limo with your child and a couple of their friends. During the limo ride, you can plan some fun stops to give your child and their friends some special treats. You can be sure of earning a delightful smile and warm hugs from your child when you ask the chauffeur to pull up at your child's favourite ice cream location. Some of the fun places you can have stopover during your child's birthday ride include:
Ice cream shop
Salon and spa
Movie theatre
Concert
Fancy Restaurant
Amusement Park
You can also opt to drive around the attractions of the city. You might be wondering about the reason why you should give your child a limo treat on her birthday. There are plenty of reasons why your child deserve a limo treat for her birthday
How to Rent a Birthday Limousine Service in Long Island, NY for your child's birthday
Irrespective of the age of your child, a luxurious limo ride will thrill her. A birthday limousine Service in Long Island, New York guarantees a special celebration and memory for your birthday. It is definitely going to be an experience the child will never forget. So why not skip the regular birthday celebration and give your child a special gift that she will remember for a very long time. Imagine how your child will feel among her friends when you take her and the friends out on a limo ride. Of course, she will be the centre of attraction for a long time. Your child will never forget the experience and neither will her friends. She sure is going to be the talk of the town among her peers. Every child deserves the best. Give your child the best she deserves and she will forever treasure the experience.
Book Birthday Limousine Service in Long Island, New York
At Long Island Limo Rental, we delight in taking part of your special moments. With a team of professional chauffeur, we assure you of a safe and luxurious limo service anywhere you want to go to New York. For any inquiry, our friendly and courteous customer service team is eagerly waiting to help you. You can contact us anytime and we will be ready to assist you in making the perfect arrangement for your limo rental. For your Limo Birthday Packages in Long Island, NY. Contact Long Island Limo Rental and we promise you an experience you will remember for a long time.