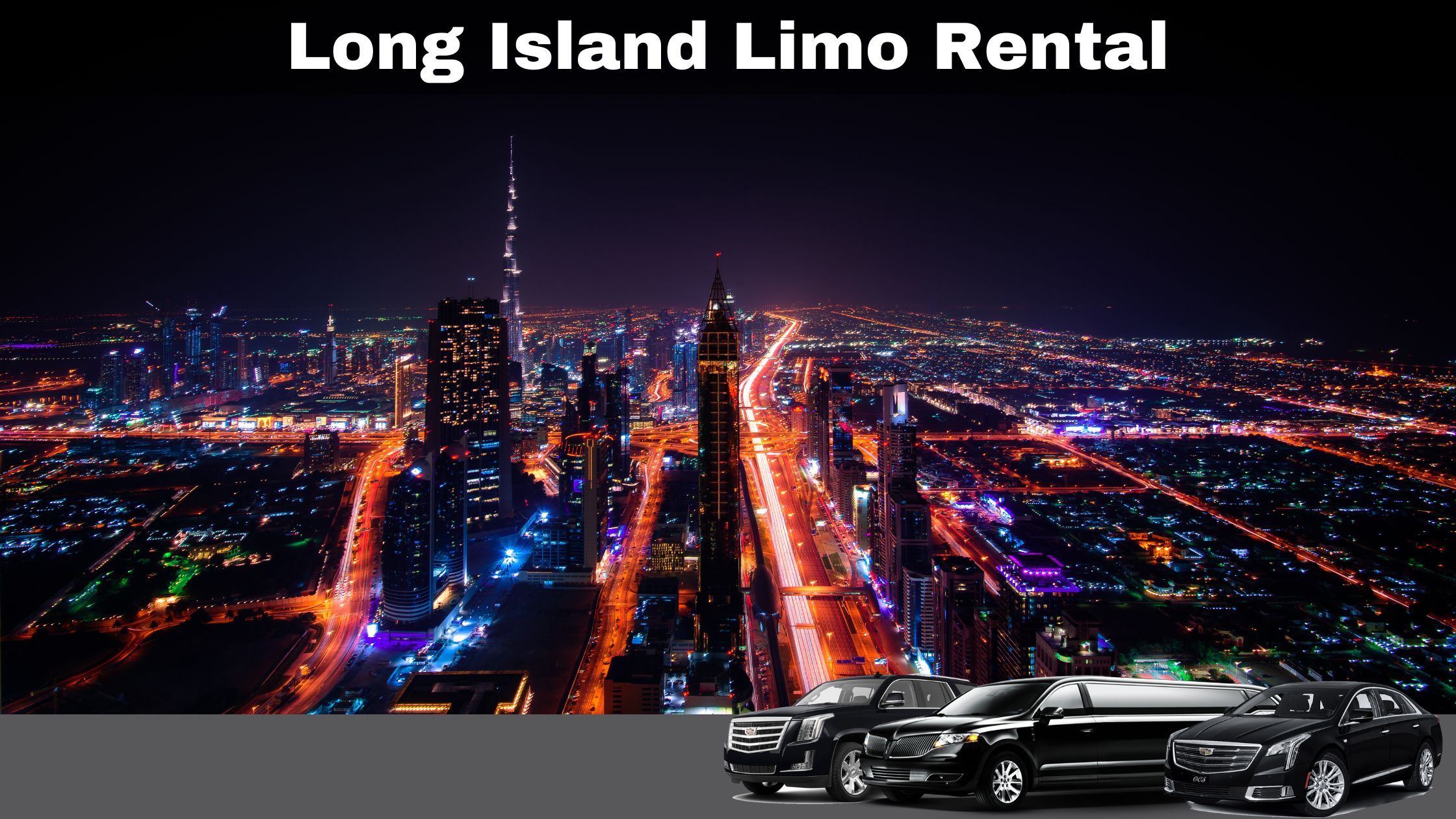 Top 10 places to see Christmas Holidays Lights in New York
The best time of the year is the holiday season in New York when the air itself is filled with the merriness of the holiday and to top it all is the gorgeously stunning Christmas lights in New York. Even when you have stayed in this city for a long time, it still catches your breath with all the vast and delightful Christmas displays in NYC. So, if you are wondering Where to see Christmas lights in New York? Then we have compiled this go-to list for all the Top 10 places to see Christmas Holidays Lights in New York.
Best Christmas lights in Manhattan NYC
From the giant Christmas Tree at Rockefeller Center to the mesmerizing lights at Dyker Heights, Manhattan is glowing during the holiday season and if you want to know all the best Christmas lights in Manhattan NYC then we have the perfect list of places for you. Although venturing out on your own is exciting but with too many places to see, it is also a great option to go for a NY Limo Holiday Light Tour or an affordable yet comfortable NYC Bus Holiday Light Tour to explore all the best Christmas light displays in NYC.
Rockefeller Center
You can kickstart the holiday festivities by paying a visit to the giant Christmas Tree in Rockefeller Center which is beautifully lit on the first Wednesday after thanksgiving to officially usher in the holiday season. The huge, sparkly Christmas trees with fantastic window decorations and some unusual light displays are a delight for the eye. You can catch an affordable Long Island Limo Light Tour and enjoy this lavish holiday tour in luxury.
Where: 30 Rockefeller Plaza, NY
When: Open 24/7
How: you can either walk from Times Square or Hitch a ride on the B/D/F/M train to the 47th – 50th
Stations – to Rockefeller Center.
Cost: It's Free!
What to keep in mind: the light is switched on around 9 PM, so if you are going for the night light view then this might be the time you want to be there. We recommend you go early around 3 PM since it is heavily crowded and if you want to add live performances which are organized as well at the center then going early is the best bet for getting a visible spot.
Central Park Holiday Lights
Take a delightfully enigmatic stroll through Central Park's stunning lighting! Along this picturesque walk, you can dissolve yourself in the beautifully decorated trees, rainbow arches, cascading snowflakes, and many other attractions. Every night from 4:30 PM to 9:30 PM from November 24, 2022, through January 8, 2023, Central Park will have its Winter Lights display for all to see for free.
Where: Charles A. Dana Discovery Center towards the East Side at 110th Street
When: 4:30 PM to 9:30 PM till January 8, 2023
How: You can take a subway to Central Park North Station or Columbus Cir and then walk to the park.
Cost: It's Free!
What to keep in mind: After your stroll in Central Park, you can choose to visit the Wollman Rink for some light skating with family or friends.
Saks Fifth Avenue
Every holiday season locals and tourists flock to this marvelous avenue to witness some truly enchanting Christmas lights and enjoy the holiday in its true glory. You can choose to walk the place or take a splendid NYC Holiday Light Tour and discover many more such spots in town.
Where: 5th Avenue between 49th and 50th Streets
When: 5 PM to 11 PM every night
How: Subway to Times Square and then a short walk to Saks Fifth Avenue.
Cost: It's Free!
What to keep in mind: Don't hustle to get this place crossed on your to-see list, take your time and truly take the time to get the true essence of the place.
Hudson Yards Christmas Lights
More than two million lights adorn the magnificent Hudson Yards which illuminates like a glistening gleaming wonder with its shops, public square, garden, edge, and vessel all drowning in a sea of lights. A must-visit spot to enjoy Christmas in New York holiday with bright holiday lights.
Where: 20 Hudson Yards, NY
When: Monday-Saturday 10am -8pm, Sunday 11am -7pm
How: the number 7 Subway is the best way to reach Hudson Yards. The M34-SBS, M12 & M11 buses are also an alternative.
Cost: It's Free!
What to keep in mind: You can plan your shopping here along with the magnificent Christmas displays. A good place to enjoy with family and friends alike.
Washington Square Park
This is among one of the oldest places to organize collective Christmas caroling and display massive Christmas decorations. You can enjoy the best NYC Christmas nights at night here with family and friends.
Where: Washington Square, NY
When: It's lit from 4 PM to 1 AM
How: You can take the N/R to 8th Street or the Q to Union Square, or the 6 to Astor Place, and then walk a little to reach Washington Square Park.
Cost: It's Free! We suggest you opt for an economical Holiday light tour in NYC and enjoy all the best Christmas lighting in NYC.
What to keep in mind: Christmas tree lighting is happening on Dec. 7th at 6 PM and you can witness it in person or they also have a Washington Square Park Facebook page to see it live-streamed. You can join in the caroling on Christmas Eve at 5 PM, and download the Carol Booklet from their website.
The Pulitzer Fountain
One of the prettiest lightings in NYC which will automatically drag you in with its sheer magnificence was named after Joseph Pulitzer, the publishing marvel after whom the Pulitzer bookers prize is named as well. If you want to truly be in the mood for NYC Lights tonight then this is one of the top places to be.
Where: 764 Central Park S, New York
When: It's open 24/7, all year long but Christmas brings in more adornments and decorations along the fountain.
How:
Cost: It's Free! Take an NYC holiday night tour to explore all the major holiday lighting spots.
What to keep in mind: this is one of the best places for a photo opportunity, so, keep all your accessories along for the best holiday picture ever.
Luminosity Festival
The theme for this year at LuminoCity Festival is "Pure Magic" which is sure to bring in the holiday for you and your family with a nice bang. They have some really fantastic state-of-the-art Christmas installations that radiate the vibrancy and color of the holiday.
Where: 1899 Park Blvd, East Meadow, NY
When: 4:30 PM – 9:30 PM, Wednesdays – Sundays, till January 8th, 2023
How: take the 4, 5, or 6 train to 125th Street and Lexington Avenue and then walk to the venue.
Cost: Children- $19, General – $32 and VIP Fast Pass- $68
What to keep in mind: the program is slotted for 1 hour each, so be on time for your slot and book your tickets in advance as the tickets get sold out very quickly, especially during holidays. They also accept ticket refunds up to one day prior to the event.
Best Christmas lights in Brooklyn New York
Dyker Heights Christmas Lights
One of the most visited and admired holiday attractions during Christmas is the spectacular Christmas light display at Dyker Heights NYC. If you want to taste all things Christmasy then this is the place to be; it also flaunts lovely displays of Santas, snowmen, and sleighs. People of all ages come here to discover the various joys the place has to offer and explore the numerous streets and avenues and take part in one of the best winter activities in New York City. If you have to search for the 10 Best Christmas Lights Display near me then this will definitely find a top spot in your endeavor.
Where: 11th to 13th Avenues also known as Dyker Heights Blvd from 83rd to 86th St in Dyker Heights, Brooklyn
When: the best time is from 5 PM to 9 PM when all the house lights are switched on.
How: D train from Rockefeller Center to 71st Street station and then walk to Dyker Heights Blvd.
Cost: It's free or if you want to take a Dyker Heights Brooklyn Limo Light Tour then the price starts from $275 for a 5-hour tour.
What to keep in mind: Dress accordingly as it will be outside, carry some change since a few homeowners also sell a few things for local charities, and be prepared for a little walk. Search for Look for Spata house and the Polizzotto house as they were the first families in the 1980s to start this tradition. If you want to enjoy some food or shop then we recommend 3rd, 4th and 5th street.
Brooklyn Botanic Garden
The beautifully illuminated trail is a marvelous feat of the holiday festival. You can bring in your family and friends and enjoy a wonderful walk among the superbly lit pathway and feel the holiday season to the core. Club this place with many other fantastic Christmas light extravaganzas across NYC with the best Holiday Light Tour Service in NYC and enjoy a marvelous treat with family and friends, this is definitely the best way to save time and explore all the top Christmas light displays in NYC.
Where: 990 Washington Avenue, Brooklyn
When: 4:30 PM – 8:30 PM, till 8th Jan 2023
How: you can take the 2/3 Eastern Parkway—Brooklyn Museum, the B/Q to Prospect Park, or the 4/5 to Franklin Avenue and then walk to Brooklyn Botanic Park.
Cost: Children – $20 and adults – $40
What to keep in mind: Lightscape is closed on November 21–22, 24, 28–29; December 5–7, 12, and 25; and January 3. There is a special family benefit evening on Dec 7, so book in advance to avoid the holiday rush.
Christmas Lights in the Bronx New York
The Bronx Zoo Holiday Lights Show
Enjoy a delightful show with your family in the Bronx Zoo which offers interactive light shows, more than 360 animal lanterns, and immersive light displays dazzling around the zoo in the evenings, the park truly comes to life with wonderful holiday cheer. This is a place that is thoroughly enjoyed by people of all ages and provides a wholesome holiday experience. Holidays at Bronx Zoo, NY is certainly on our checklist.
Where: 2300 Southern Boulevard Bronx, New York
When: Holiday lights – 3 PM to 8 PM (9 PM on Fri & Sat)
How: you can take Bx9 or Bx19 buses to 183rd Street and Southern Blvd, which is the location of the Zoo's entrance Gate C or take the Bx12 or Bx22 buses to Fordham Road and Southern Blvd, then walk 5 blocks south on Southern Blvd to 183rd Street.
Cost: $24.95 for kids and $39.95 for adults
What to keep in mind: you will be outside so cover yourself appropriately as it can get really cold. For all bookings, make sure you reserve in advance as it can get really difficult to find tickets at the last minute.
When do the Christmas decorations go up in New York?
Thanksgiving arrives in the last week of November and brings in the start of the holiday season in New York. By this time New York is ready with all the preparations for the upcoming holiday and you can see the city beautifully draped in beaming lights in late November to bring in the holiday season with the start of Thanksgiving. So, if you are planning to see the Christmas decoration in NYC, then the best time would be late November.
BOOK US TODAY!
We hope that you enjoyed all the fantastic places that you must visit during the holiday season to explore the enchanting and vivid light displays across NYC. If you want more out of your travels then we suggest you book yourself a fabulous limo NYC holiday night tour to enjoy it in luxury and comfort. For reserving our fantastic Christmas Light Tour Limo & Bus Service, give us a ring at 631-887-5544 or connect with us at Long Island Limo Rental.