4 Best North Fork Wine Tours from Manhattan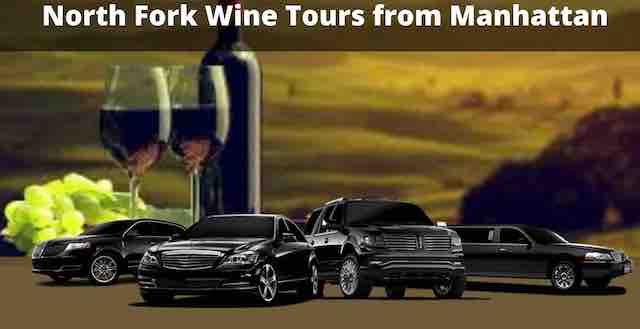 North Fork is a budding destination for wineries. This means if you're planning a wine tour in Long Island, the area should be a top consideration. To give you an idea of what you can expect at this destination, we'll share some of the best destinations for North Fork Wine Tours from Manhattan. 
You don't have to stress about the transportation arrangement. Long Island Limo Rental is proud to offer you the best limo experience to any of these local wineries and vineyards. We provide excellent North Fork Wineries transportation that you can trust. Here are some top wineries that we will be delighted to offer our bespoke limo service to and from.
Located in 150, Bergen Avenue, Mattituck, NY, Macari Vineyards is a family-owned winery. The vineyard sits on a prestigious 20 acres land that has been in the Macari's family for more than fifty years. You'll love the experience at this wine tasting room. 
So, when you're ready to take a trip with your spouse to this vineyard, we'll be available to offer you a customized Long Island wine tour packages for 2. Some delicious wines you can enjoy at the Macari Vineyard include the 2010 Dos Aguas and the 2013 Sauvignon Blanc.
Martha Clara vineyard is owned by the famous Entenmanns Family in New York. The vineyard is situated at 6025 Sound Avenue, Riverhead, NY, and was named after Robert Entenmann's mother. Over the years, the 18-acre vineyard has grown to over 100 acres. Martha Clara has remained one of the most-frequented vineyards on North Fork. Are you thinking of how to have the best travel experience at this destination? Trust us; we've got you covered. 
Our Long Island Wine Tours from Nassau County are available at your service. So, what better way to visit the wine tasting room at Martha Clara like in a chauffeur-driven limo? Some of the best wines offered at this tasting room include the award-winning Merlot Magnus, the 2012 Chardonnay, and the famous 2010 Semillon.
This vineyard is known for its award-winning Pythagoras Special Red wine. Located at 37645 Main Road, Peconic, NY, Pindar Vineyard is a major vineyard that has helped to put Long Island vineyards and wineries on the map in the 80s. 
Every season, you can expect something special from this winery. The famous Syrah is another exquisite red wine offered at this vineyard. Would you like a trip to the Pindar tasting room? We'll take care of your transportation. We have some of the best Long Island wine tour packages that will fit your travel needs.
Baiting Hollow Farm Vineyards
Last but not the least on our list of 4 best North Fork Wine Tours from Manhattan is the Baiting Hollow Farm Vineyards. This is a family-owned-and-run vineyard. It's located at 2114 Sound Avenue, Calverton, NY. Baiting Hollow Farm Vineyards is one of the most charming vineyards on North Fork and its products are always amazing. 
If you're looking for organically produced wines, this is the destination to explore. We'll be delighted to arrange your North Fork wineries transportation to this destination and we assure you of an exceptional and memorable experience.
Conclusion
These are some of the best Long Island wineries that you can visit for any special occasion. Long Island Limo Rental is here to complement your wine tour experience with our bespoke chauffeur-driven limo. It doesn't matter the number of vineyards on your list, you can trust us for a stress-free transportation arrangement to and from the destinations. When you're up for a wine tasting tour experience, we'll be here to make it possible and as memorable as it can be. We are your top choice for Long Island tours from NYC.